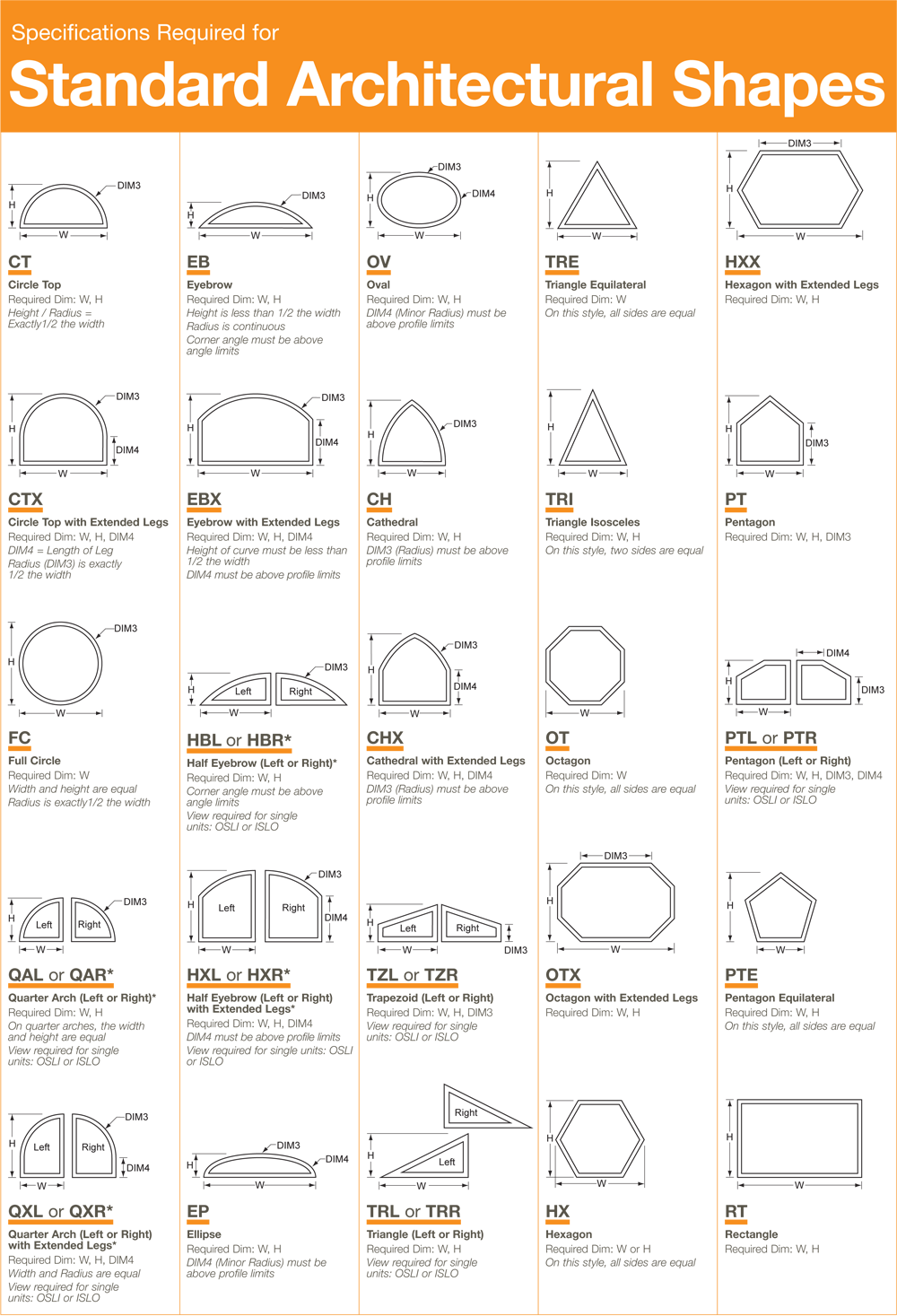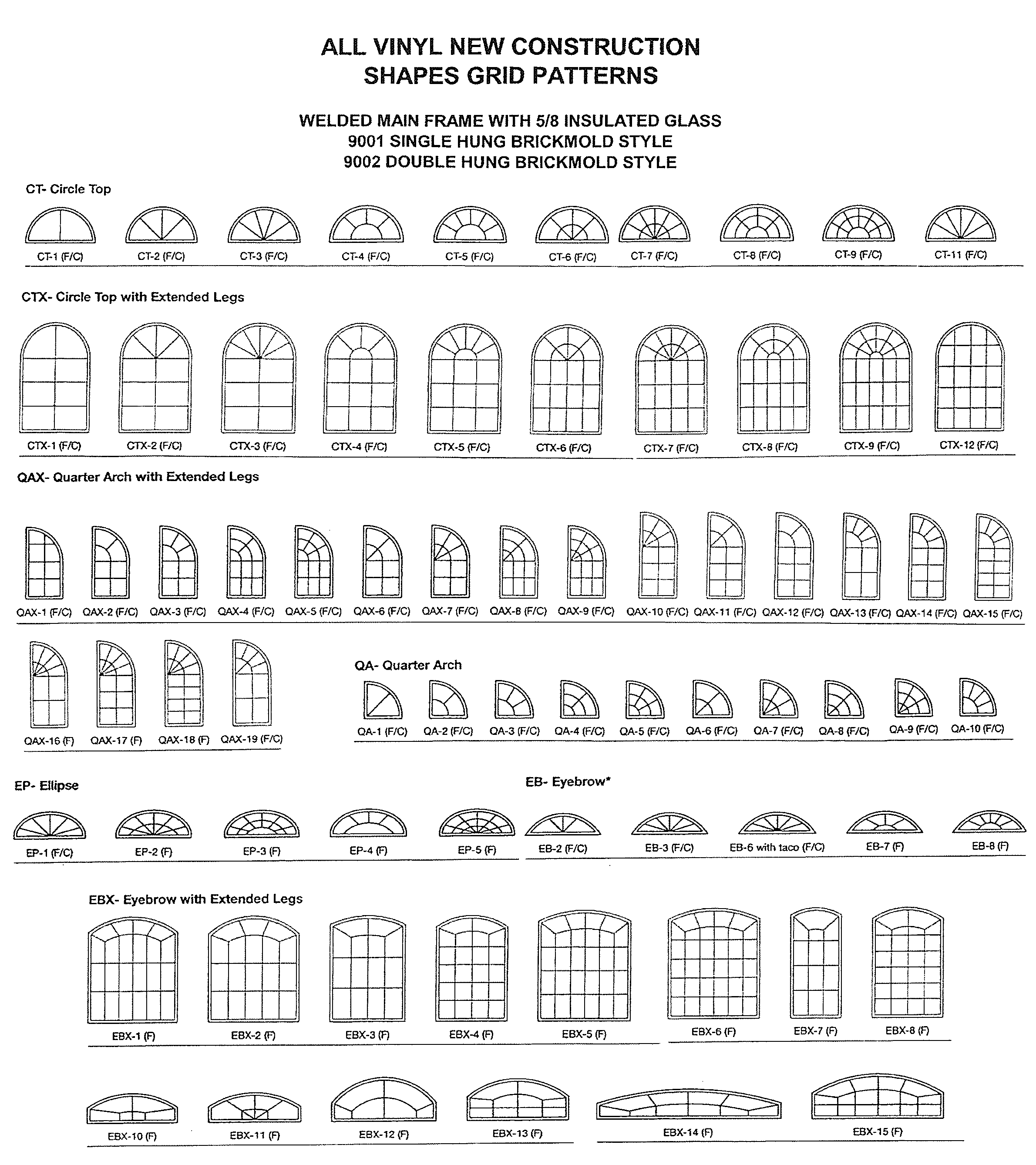 Speciality Shapes
Rogers offers & produces a variety of shapes and sizes:
Our design engineered, custom architectural vinyl windows provide all the features you want: a greater variety of shapes along with grid and glass.
All of our window styles are fully fusion welded, glazed or unglazed. For weathertight thermal protection, we employ the most advanced glazing and weatherstripping techniques available. Our specialty shaped windows are custom made to suit your needs.
Some colors can be special ordered.